更改VC6圖示發生問題,是因為VC6 ICON只支援8bit 的256色,不支援24bit的True Color或以上。
需下載256 color的icon,通常256的檔案比較小
例如:if_Download_131838.ico

修改圖示的方法為:
在VC ResourceView->Icon->Import 選擇icon,build成功,表示VC6支援
再將舊icon刪除,並將新icon改id為:IDR_MAINFRAME,即可更換VC6圖示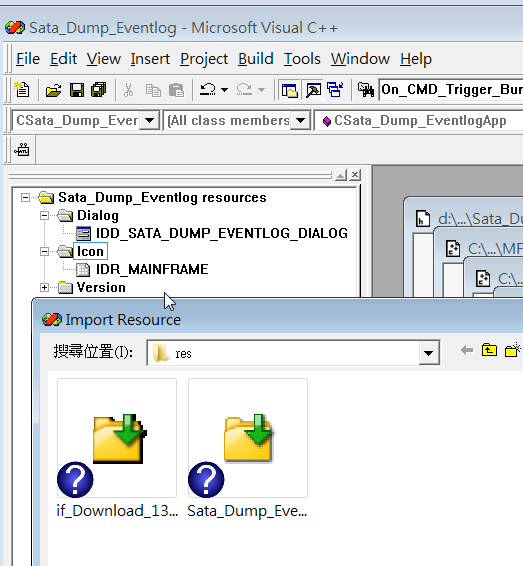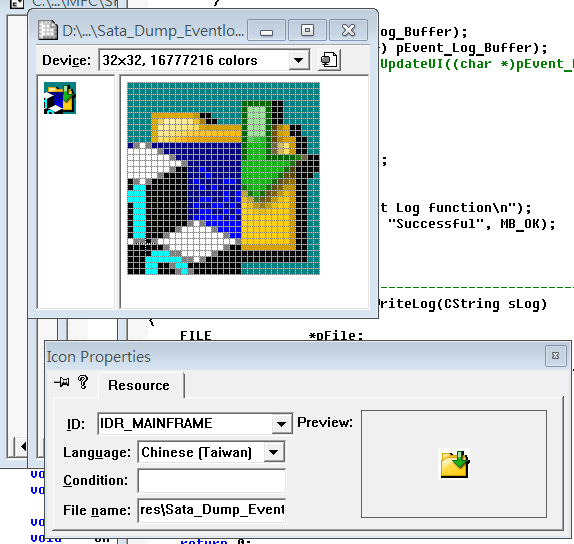 https://www.iconfinder.com/icons/131838/down_download_downloads_folder_icon#size=32
--------------------Configuration: Sata_Dump_Eventlog - Win32 Debug--------------------
Compiling resources...
D:\3S_PC\sourceCode\SSD\SSD_tools\Sata_Dump_Eventlog\Sata_Dump_Eventlog.rc (70): error RC2176 : old DIB in res\if_1-01_511561.ico; pass it through SDKPAINT
Error executing rc.exe.
Sata_Dump_Eventlog.exe - 1 error(s), 0 warning(s)

________________________________________ 3S CONFIDENTIALITY NOTICE: This message and all attachments may contain legally privileged and confidential information. Any unauthorized review, use or distribution by anyone other than the intended recipient is strictly prohibited. If you are not the intended recipient, please contact the sender immediately by replying to the message and delete all copies. Thank you.